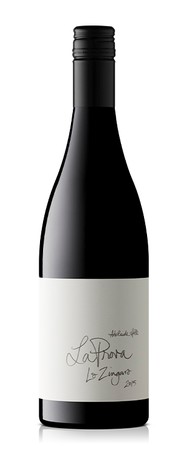 La Prova Lo Zingaro 2015
La Prova Lo Zingaro' 2015
Shiraz, Sangiovese, Aglianico, Lagrein
Winemaking Notes
Lo Zingaro, or The Gypsy, is a synergistic blend of four distinctly different varieties. The medium yet juicy dark fruits of Shiraz provide richness; the bright lifted red berries of Sangiovese for charm; Aglianico adds the feral, nervy tarry savoury characters; and Lagrein the structure and dense, dark berries. All come together for a rich, succulent, harmonious, yet savoury wine.
The majority of the blend (90%) is from the Adelaide Hills - Shiraz and Sangiovese from Macclesfield, Aglianico from Kersbrook and the interloper, Lagrein, is from the southern Barossa. Not as far flung as where they grow in their home turf but still a decent day out.
The individual parcels were all fermented separately, as they are picked at very different times between the end of March through to the end of April. Each batch spent some reasonable time on skins, for when they looked the tastiest. Shiraz 14 days, Lagrein 5 weeks, Sangiovese 5 weeks and Aglianico 3 months.
Bottled in June 2015.