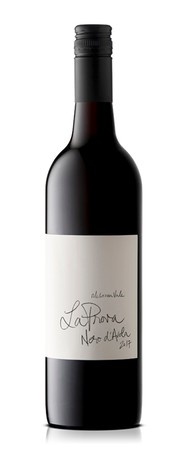 La Prova Nero d'Avola 2017
La Prova Nero d'Avola 2017
Tasting Notes
Keith Jenkins Vineyard and Wilpena Vineyards – McLaren Vale. Nero d'Avola, the black grape native to Sicily has found it's spiritual home right here in McLaren Vale, one of the best grape variety/region matches I have encountered. Keith's vineyard is a cool site for McLaren Vale as you travel up Pennys Hill road towards the boundary of the Adelaide Hills. Well drained Heatherdale shale and a warm west slope combine nicely here for Nero and also make for a stunning view across the Vale to the sea.
Winemaking Notes
The Wilpena Vineyard in McLaren Flat is a little warmer and lies in deeper soil, so it gives a little more generosity to the palate. Half the wine had extended time on skins giving the ethereal characters and the other half pressed earlier to capture bright and vibrant fruits. Synergy is the goal.
Bottled February 2018.
Gourmet Traveller Wine Aug/Sept 2019
Italy Meets Australia.
2017 La Prova Nero d'Avola, McLaren Vale (A$27) also left Hooke enthusiastic. "The bouquet is meaty and sulfidic at first," he noted. "Underlying berries; the flavour fruit sweet, raspberry-ish and bright. The wine is fresh and zippy, elegantly weighted and structured and the reduction is of no major concern." The fresh fruit aromas shone through for me, and the lively, supple palate was beguiling. Here's a nero you can enjoy right away. Nick Bulleid.