Posted on August 12, 2021
We picked up Best Rosé at Halliday's 2022 Wine Companion Awards.
It gives us great pleasure to share the news that our 2020 La Prova Nebbiolo Rosato has won Best Rosé at the 2022 Wine Companion Awards, announced tonight.
This year, James Halliday and his tasting panel including Tyson Stelzer, Jane Faulkner, Erin Larkin, Jeni Port, Ned Goodwin MW and Tony Love, tasted more than nine thousand wines. To be one of just 16 bottles that represent the truest and most exceptional examples of their category, is so exciting.
Halliday Taster Tony Love said; Pink with copper tinges. The nose is a little earthy, along with its red fruits, and then you get a rush of crunchy, zingy red and white berries, a peppery spice and salivating finish, leaving the palate thirsty for more and more. Fantastic rosé. 95 Points.
Thank you, Tony. Thank you to all of the Halliday team! And congratulations to all finalists and winners. The new Halliday Wine Companion 2022 goes on sale tomorrow, Friday 13 August.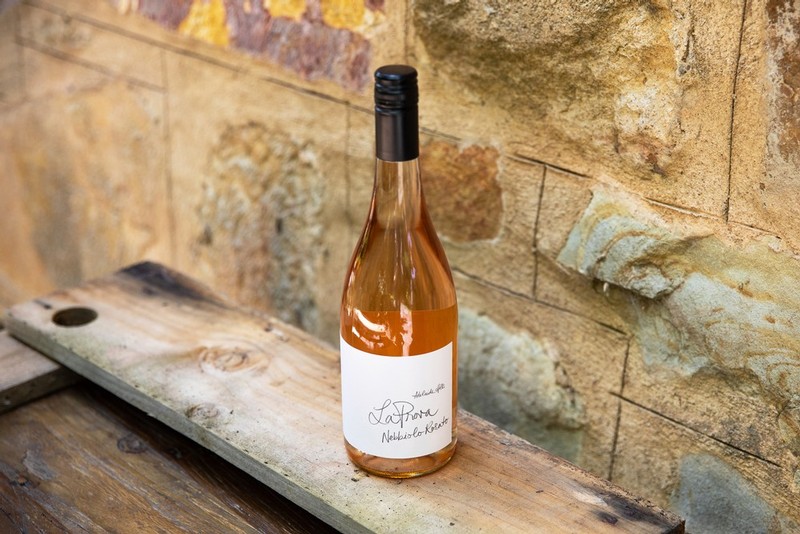 The Weekend Australian Magazine
The making of La Prova wines, by James Halliday.
Sam Scott's wine education began with his great-grandfather, who worked in Penfolds' winery with Max Schubert and passed his knowledge on to his son. At his grandfather's knee, Scott absorbed wisdom and taste alike. While studying business at university he worked part-time with a Who's Who of the Adelaide wine trade; the most influential was David Ridge, who imported Italian wines and sold to restaurants and retailers.
After working in many parts of Australia and in California, Scott started his own business in the Adelaide Hills in 2008. He initially used Scott Wines as the business name, but his interest in Italian varieties mushroomed, and more and more of the wines bore the La Prova label. In 2019 he decided to discontinue the Scott Wine label altogether and to only use Italian varieties.
All of the intake is contract-grown, all using sustainable vineyard practices, pesticide-free and with permanent mid-row grasses that reduce the amount of traffic and soil compaction. Beneficial insects are encouraged (partly by an insectarium), and by the absence of systemic sprays.
The seamless journey from vineyard to winery means that "the day you pick is the day you make your wine", Scott says. He has trialled 16 varieties so far, and worked on the best interaction between given varieties and terroirs – so he's stepped from the Hills to the Fleurieu Peninsula for pinot blanc, the King Valley for prosecco, and McLaren Vale for nero d'Avola.
Jancis Robinson lists 377 Italian grape varieties in production in her book Wine Grapes. Ian D'Agata's 620-page book Native Wine Grapes of Italy (2014) points to researchers suggesting 1000 to 2000 varieties. Either way, Scott has a lifetime's work to even scratch the surface of the pool of varieties. And then there are clones: there are already three of fiano in production.
2018 La Prova Zanzara Fleurieu Peninsula Pinot Bianco: 95 points, drink to 2024
Hand-picked, and whole-bunch-pressed directly to old French barrels for wild ferment. This is the most complex and interesting version of the normally bland pinot blanc I can remember. It floods the mouth with custard apple, lime zest and a slight beeswax feel. 13.3% alc, screwcap
2018 La Prova Piccolino Adelaide Hills Sangiovese: 95 points, drink to 2029
Above average colour for the variety. A cherry all-sorts bouquet leads into a complex texture on the palate, but the savoury/twiggy elements don't emasculate the red (fresh and sour) cherry fruit. It's a wine made for food. 14.2% alc, screwcap
2020 La Prova Adelaide Hills Fiano: 94 points, drink to 2023
Hand-picked, chilled, whole bunch-pressed; 60% fermented in stainless steel, 40% fermented on full solids in old oak. The fruit is thus allowed to add to fiano's reputation for inherent texture and drive, yet with no phenolics to clutter the lingering finish and aftertaste midway between citrus and stone fruit. 13.5% alc, screwcap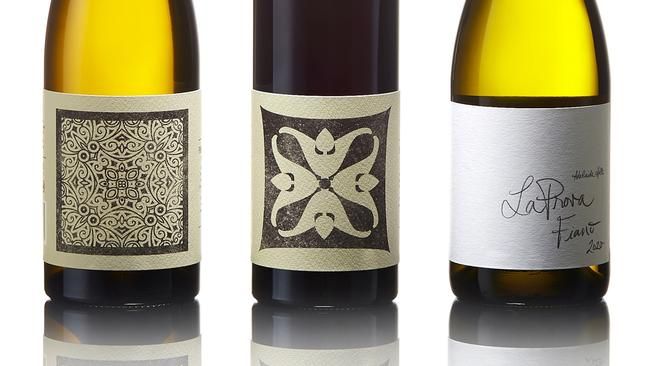 Image: The Weekend Australian Magazine
Posted on September 25, 2020
La Prova Uno Prosecco is a new chapter in a decades-old family story
When Silvio Dal Cin planted the first Prosecco vines in Australia more than 20 years ago, he wasn't motivated by the idea of introducing a new wine variety to his adopted country.

For Silvio - an Italian expatriate - his small vineyard was a way to connect with family and his roots. His parcel of land at Norton Summit was chosen because the region reminded him of Conegliano - his childhood home in Italy. On the site, he and his son hand-planted and hand-tended imported Prosecco cuttings, which were selected on the advice of Silvio's sister-in-law - a Professore at the Conegliano School of Viticulture.

Two decades later – in a time where Prosecco has gone from obscure Italian variety to a staple of Australian wine menus - La Prova is privileged to work with the fruit grown in Silvio's tiny but pioneering vineyard. The collaboration, which began in 2019, honours the original spirit of the Dal Cin plantings by setting aside half of the wine produced for Silvio's family to enjoy.

The 2019 vintage was light yield, providing only enough fruit to create a highly limited selection of 62 bottles of La Prova Uno Prosecco. Made using basket pressing and wild-yeast fermentation in amphora, the wine was then racked and inoculated for a secondary fermentation in bottle, before spending three months on lees prior to disgorgement in February this year. The result is an extremely individual Prosecco with a low dosage that brings the chalkiness typical of the varietal forward.

The 2019 vintage is available soon, until sold out. The 2020 vintage release date will be announced later on.